Special issue: Disease monitoring and eHealth
27 augustus, 2021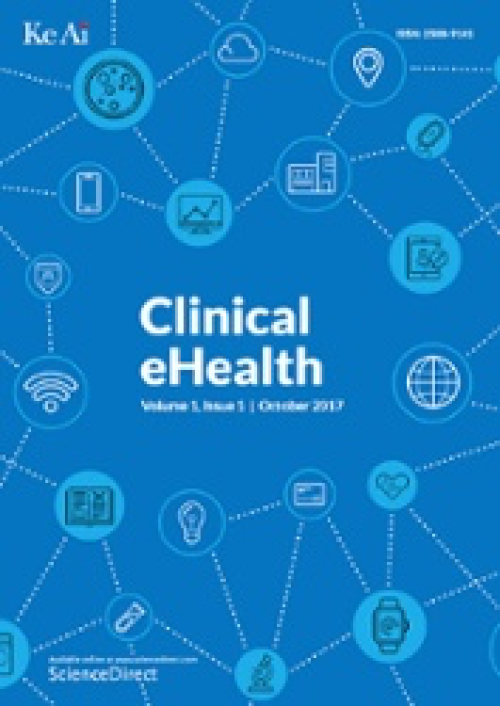 Zojuist verscheen een speciale editie van Clinical eHealth over het monitoren van ziekten. Deze uitgave is tot stand gekomen onder leiding van gast-hoofdredacteuren NeLL collega's Esther Talboom-Kamp en Marise Kasteleyn. Zij hebben gekozen in te zoomen op de stratgische inzet van eHealth applicaties ter ondersteuning van zorg aan -met name- mensen met een chronische aandoening.
Alle artikelen van Clinical eHealth zijn gratis online beschikbaar. We wensen je veel leesplezier!
Een greep uit de publicaties in deze editie:
- Patient perspectives on the digitization of personal health information in the emergency department: Gaps and opportunities
- A national program to support self-management for patients with a chronic condition in primary care: A social return on investment analysis
- Short message services (SMS) interventions for chronic disease management: A systematic review
- The successes and lessons of a Dutch University Hospitals' eHealth program: An evaluation study protocol
- General practitioners' attitude towards the use of eHealth and online testing in primary care
- Long-term effects of telemonitoring on healthcare usage in patients with heart failure or COPD
- eHealth only interventions and blended interventions to support self-management in adolescents with asthma: A systematic review
Klik hier om de volleidge uitgave te bekijken.