Blog | Hongxia Shen about her experience of a Chinese PhD student in NeLL
10 november, 2021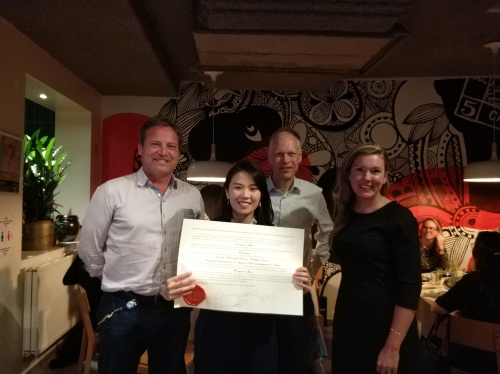 'Begin with the end in mind'
That's what I learned from Data and Project management course for PhD research at Leiden University. In the meantime, I already have come to the end of my PhD study. Recently I finished my thesis Living well with chronic kidney disease: ehealth interventions to support self-management in China and gave my defense.
I would like to share with you my experiences as a Chinese PhD student in the Netherlands at the National eHealth Living Lab (NeLL) and Leiden University Medical Center (LUMC).
The start of my PhD research
The intention
I often think that I make my life amazing if I can answer two questions:­
'What is the desire deep inside of me?'
'How to realize my potential?'
I always believe that working in a new environment and new ways of thinking will challenge me to acquire more knowledge and will facilitate my personal growth. This knowledge and personal growth will help me find my heart's desire and realize my potential. To realize this, I decided that I would like to study as a PhD student in a different country after my master in 2015.
Joining the NeLL team
During my master study, I worked at the Department of Nephrology of the First Affiliated Hospital of Zhengzhou University in China. The research experience on the self-management of patients with chronic kidney disease (CKD) (Figure 1) intrigued me for exploring the development and implementation of eHealth based interventions to improve patient self-management.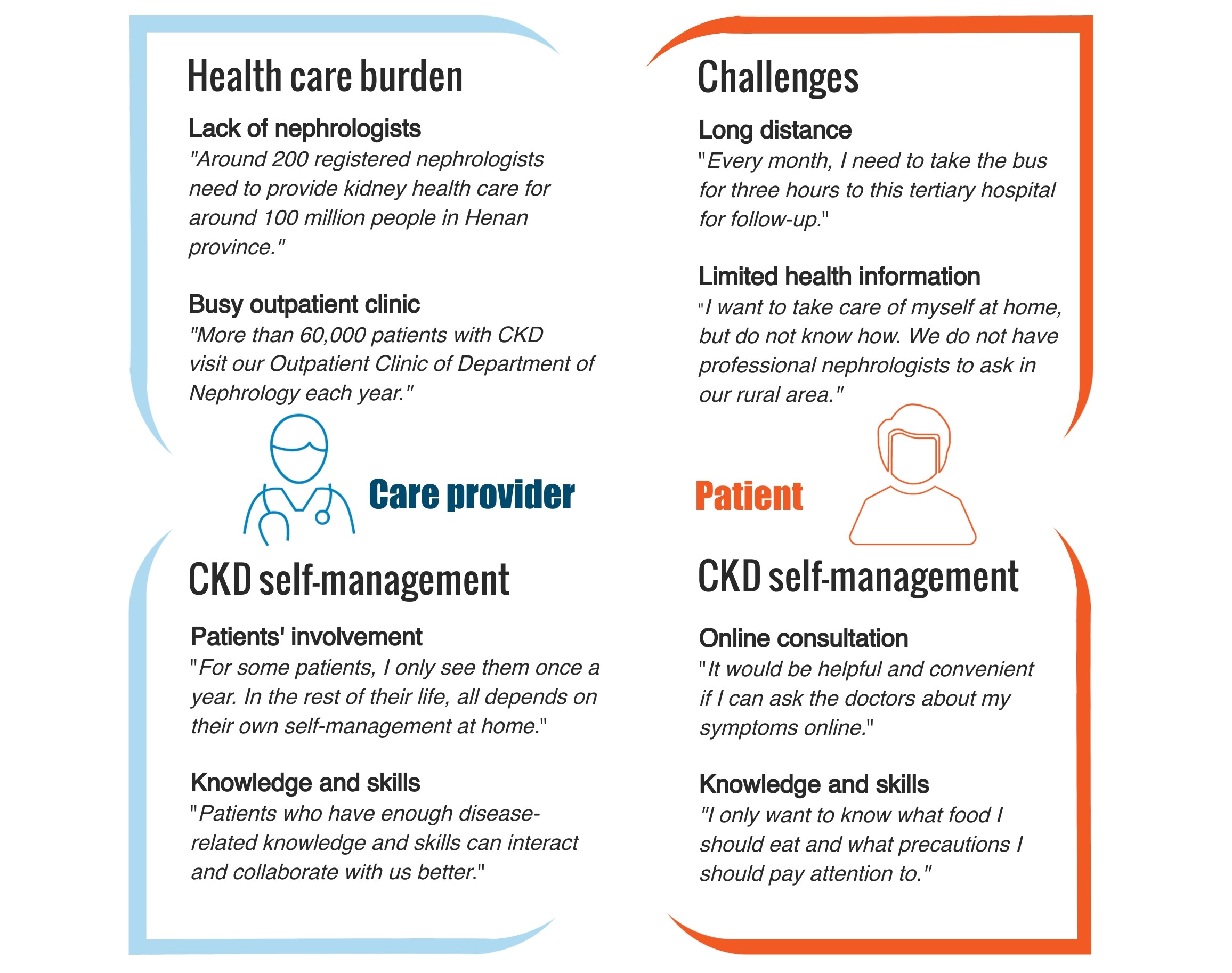 Figure 1. Examples of the CKD burden and self-management in China
The eHealth, and in particular digital health such as for searching medical knowledge resources, enhancing telecommunication between patients and health care professionals (HCPs), and monitoring healthy behaviours, can be the most suitable and wide-scaled delivery medium of timely and accessible primary healthcare in China. After preparation for almost one year, I contacted Prof. Niels Chavannes (founder of NeLL) in 2016 and he gave me the opportunity to collaborate and communicate with international and multidisciplinary stakeholders to conduct eHealth related research.
PhD Research
'I survived the first day'.
That is what I wrote on 18th September in 2017, in my research diary because of the unfamiliarity I faced with a different culture, working environment and ways of thinking. But as I said, I had survived the first day, went on in good spirits and after three months, I felt at home in my work environment on the other side of the world.
Research content
With help from my supervisors Niels Chavannes, Rianne van der Kleij, Paul van der Boog and colleagues at NeLL and at the LUMC, I started my PhD research with enthusiasm. In my PhD research, the main aim is to inform the adaptation and evaluation of a tailored CKD self-management eHealth intervention in China based on the Dutch Medical Dashboard intervention. We reviewed the implementation and effectiveness of eHealth self-management interventions for patients with CKD. Also, we examined perceptions, attitudes and needs of Chinese patients with CKD and HCPs towards CKD self-management and eHealth interventions. We found that specific characteristics and needs in Chinese settings should be addressed to optimize the implementation of CKD self-management eHealth intervention. Emphasis should be placed on addressing the existing paternalistic patient-HCP relationship, stakeholder involvement in the development and implementation process, adjusting eHealth design features to fit the clinical workflows, and providing the needed support and training. This research involves patients and HCPs in CKD eHealth intervention development, which is a vital step towards the design and implementation of a tailored eHealth solution to improve health outcomes of patients with CKD and address the high burden of CKD in China.
Experience at NeLL
In the platform NeLL provides, I deeply recognized that successful eHealth is far more than just the tool with the acquisition of technology developed by eHealth companies. To ensure the quality, safety, and maintenance of eHealth use, it requires involvement from stakeholders from different disciplines, such as changes of user behaviour in target setting (behavioural sciences), development and implementation with co-creation, and user-centred design (implementation science). Within the network of NeLL, our team from the LUMC and The First Affiliated Hospital of Zhengzhou University shared insights and knowledge in the field of eHealth intervention on CKD self-management. From our experience, this collaborative effort can stimulate the development of eHealth intervention at an international level and facilitate the widespread use of evidence-based eHealth to solve health(care) problems experienced by patients and HCPs in China and in the Netherlands.
Back to 'the end' and future plan
In retrospect, after a four-year PhD study (2017-2021), did I already have answers to my first two questions from the beginning of this article:
- 'What is the desire deep inside of me?' and,
- 'How to realize my potential?'
The answer to both questions is a wholehearted 'Yes'! The desire deep inside of me is making progress day by day, not only in gaining more knowledge but also in setting clearer goals, improving communication and problem-solving skills.
One way to realize the potential is by leaving my own comfort zone and making changes by using the resources around me. During the progress of coping with challenges, the potential can be realized.
The PhD defense formed the end of my PhD research but provides me also a new beginning for future research and collaboration. With all knowledge obtained, I will work from now on as a senior researcher at NeLL and continue the collaboration between Chinese institutions and NeLL on eHealth research and chronic disease management.
For future collaboration, the focus might be:
- 'Applying for sustainable funding for the implementation of eHealth intervention in Chinese settings';
- 'Developing seminars and summer schools on eHealth education';
- 'Visiting exchange between NeLL and Chinese institutions'.
I may find new answers to the two inspirational questions in the future. However, as Arthur Clarke's quote: "I have never grown up, but I will never stop growing". As long as I keep growing, I believe that my life will be an amazing adventure.